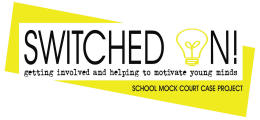 Board of Trustees
Gerald Murphy
Chairman

Born and educated in New Zealand. Gerald was the founder of this project and involved from inception. He is involved in commercial debt litigation both in Scotland and England through his role as Director of Chamberlain McBain. Gerald is the secretary for the Institute of Credit Management, East of Scotland Branch. He has a son (29) in New Zealand and a daughter aged 14 - going on 30! During his free time he likes to travel and DIY.
Jennifer Thomson
Secretary

Jennifer qualified as a solicitor in 2008 after completing her 2 year traineeship with a Scottish legal firm. She specialises in civil litigation, in particular personal injury claims. Jennifer is experienced in advocacy and regularly represents clients in Courts across Scotland. She is so enthusiastic about advocacy that she even obtained a Masters Degree in Advocacy in 2015! Jennifer works primarily on the Seniors Project and joined the Board in 2015. In her spare time, Jennifer can be found dreaming of taking holidays to exotic places, entertaining her two pet cats, and chasing after her toddler.
Kerry Trewern
Treasurer

Kerry practised as a solicitor for over ten years, before entering the world of education. As a solicitor, she worked for Balfour + Manson LLP and Morton Fraser LLP and specialised in civil litigation. She joined the University of Edinburgh as Deputy Director of the Diploma in Professional Legal Practice in 2014 and subsequently moved to the University of Glasgow as the Director of the Diploma in 2016. Kerry has been involved in the School Mock Court Project for a couple of years and joined the Board in 2017. In her spare time Kerry likes to travel, although is conscious that she has made more effort to visit places in Asia rather than in Scotland, so is keen to remedy this.
Gillian Douglas
Director of Education

Gillian grew up in the Scottish Borders but has lived in Edinburgh for the last 20 years. Her first degree was in Leisure Management but she then returned to Edinburgh University to complete her PGCE in 2002. Gillian's first teaching job was at Heriot's before she moved to ESMS Junior School and she has worked there for over 15 years. She has been a Principal Teacher for six years and is the JASS Coordinator for her school, as well as being a hockey coach in Primary 6. Gillian enjoys music, reading, yoga and swimming whenever there is time! In her holidays she loves to travel and explore new cultures
The Rt. Hon Lady Leeona Dorrian

Lady Dorrian is the first female Lord Justice Clerk (second most senior judge in Scotland) and a Senator in the Supreme Court of Scotland. She was also the first female Advocate Depute (High Court prosecutor). Lady Dorrian was born in Edinburgh and became an advocate in 1981. She was appointed Queen's Counsel (QC) in 1994 and was called to the English Bar in 1991. In 2002 she assumed her first post as a Judge. During her free time she has a love for sailing and owns a 35' sailing boat on the West of Scotland where she enjoys visiting remote bays, spotting puffins and dolphins and hiding from strong winds.
Non-Board Management Members
Iain Dalglish
Director of Examinations

Iain lives in Musselburgh. He is married to Susan and they have two grown up children, Ruairidh and Mhairi. Prior to retirement he had been Headteacher of King's Park Primary School in Dalkeith for 16 years. Iain has been Lead Examiner for the Mock Court Case project for the past 6 years and his other interests include chairing Education Appeals' Committee meetings. For his leisure time he enjoys hillwalking and cycle touring – most recently the NC 500 and the Hebridean Way.
Stephen Waclawski
Director of Writings

Stephen Waclawski qualified as a solicitor in 2007 and became a solicitor advocate in 2016. He has been a court practitioner since he qualified, representing clients before the Sheriff Court and Court of Session. He is experienced in Personal Injury litigation, Clinical Negligence litigation and Professional Discipline and Regulation. He works for BTO Solicitors LLP. Stephen has been working with the School Mock Court Case Project since 2014/15. He has assisted rewriting the Seniors project from 2016/17, the juniors project from 2017/18 and in 2017/18 was part of the team which wrote the problem question for the Transatlantic Mock Court Competition in New York. He has tutored seniors teams every year in the Seniors Competition. He was part of the team which gave the advanced advocacy course to selected pupils in 2017/18. He tutored the Scotland team which competed at the International Moot at The Hague and the Scotland Team for the Transatlantic Mock Court Competition in New York in 2017/18. He assists in training the tutors for the Seniors project. Stephen is also a co-conspirator with Mr Murphy for ideas to develop and improve the Projects.
Dr Marshall Garratt
Director of Medicine

When not trying to produce complex, yet totally believable, fictitious scenarios and medical evidence for the Scottish Mock Court Project, Doctor Garrett is the Honorary Senior Lecturer in Medicolegal Medicine at Glasgow University and has been a Medical Expert Witness for nearly 30 years. With a background in trauma, both civilian and military, his principal role is to provide a complex and demanding medicolegal scenario for use in each Mock Court project. This is supplemented by provision of expert medicolegal guidance to participants with scheduled teaching and mentoring sessions throughout project schedule. He particularly enjoys interacting with the students and encouraging them to explore different tactical approaches to each individual scenario, explaining the pros and cons of their argument and encouraging logical thinking. His particular pleasure is watching the students expand their ability to take complex information out-with their normal level of experience and developed an ability to formulate cogent arguments based on evidence. He prefers an informal and collaborative approach with all students, believing that the new experience of Mock Court helps all participants realise undiscovered potential and gain confidence going forward.