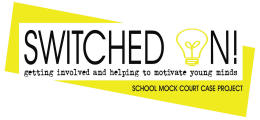 Board of Trustees
Gerald Murphy
Chairman

Born and educated in New Zealand. Gerald was the founder of this project and involved from inception. He is involved in commercial debt litigation both in Scotland and England through his role as Director of Chamberlain McBain. Gerald is the secretary for the Institute of Credit Management, East of Scotland Branch. He has a son (29) in New Zealand and a daughter aged 14 - going on 30! During his free time he likes to travel and DIY.
Jennifer Thomson
Secretary

Jennifer qualified as a solicitor in 2008 after completing her 2 year traineeship with a Scottish legal firm. She specialises in civil litigation, in particular personal injury claims. Jennifer is experienced in advocacy and regularly represents clients in Courts across Scotland. She is so enthusiastic about advocacy that she even obtained a Masters Degree in Advocacy in 2015! Jennifer works primarily on the Seniors Project and joined the Board in 2015. In her spare time, Jennifer can be found dreaming of taking holidays to exotic places, entertaining her two pet cats, and chasing after her toddler.
Kerry Trewern
Treasurer

Kerry practised as a solicitor for over ten years, before entering the world of education. As a solicitor, she worked for Balfour + Manson LLP and Morton Fraser LLP and specialised in civil litigation. She joined the University of Edinburgh as Deputy Director of the Diploma in Professional Legal Practice in 2014 and subsequently moved to the University of Glasgow as the Director of the Diploma in 2016. Kerry has been involved in the School Mock Court Project for a couple of years and joined the Board in 2017. In her spare time Kerry likes to travel, although is conscious that she has made more effort to visit places in Asia rather than in Scotland, so is keen to remedy this.
Gillian Douglas
Director of Education

Gillian grew up in the Scottish Borders but has lived in Edinburgh for the last 20 years. Her first degree was in Leisure Management but she then returned to Edinburgh University to complete her PGCE in 2002. Gillian's first teaching job was at Heriot's before she moved to ESMS Junior School and she has worked there for over 15 years. She has been a Principal Teacher for six years and is the JASS Coordinator for her school, as well as being a hockey coach in Primary 6. Gillian enjoys music, reading, yoga and swimming whenever there is time! In her holidays she loves to travel and explore new cultures
The Rt. Hon Lady Leeona Dorrian

Lady Dorrian is the first female Lord Justice Clerk (second most senior judge in Scotland) and a Senator in the Supreme Court of Scotland. She was also the first female Advocate Depute (High Court prosecutor). Lady Dorrian was born in Edinburgh and became an advocate in 1981. She was appointed Queen's Counsel (QC) in 1994 and was called to the English Bar in 1991. In 2002 she assumed her first post as a Judge. During her free time she has a love for sailing and owns a 35' sailing boat on the West of Scotland where she enjoys visiting remote bays, spotting puffins and dolphins and hiding from strong winds.