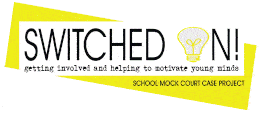 What do the courts do?
Compiled by Megan Dewart for the Lord President, Lord Carloway
Think the courts only deal with criminal cases? Think again!
The Scottish Courts and Tribunals Service (SCTS) is responsible for the provision of courts, staff and judges in many locations across Scotland. A big part of the work of SCTS is dealing with criminal cases. But the courts are also there to determine important matters which affect individuals, families, and businesses throughout their lives.
SCTS is a public service, which is provided by the Government for the benefit of its citizens. It is important that the services provided by SCTS are accessible to those who need them. Court decisions must not only be of high quality, they must also be delivered quickly and efficiently, and at a cost which is affordable to the system and to the citizen.
Different courts deal with different sorts of cases. Within each court, there are different procedures, or chambers, which deal with different categories of case. The court procedure is designed to fit the needs of different types of dispute.
Can you work out which court/courts might be able to deal with the case or problem in the following real-life examples?
Mrs Adams wants to return to work after having her daughter, Bella. Her employer, Cairns, has written to her to advise that her job is no longer available. They intend to replace her with a male member of staff who has not had any parental leave. Answer?

Mrs Adams has recently purchased a bottle prepping machine, designed to heat Bella's bottles to the correct temperature instantly. The machine malfunctions, and pours boiling water on to her hand. Mrs Adams wants compensation for her injuries. Answer?

Mr Adams' elderly aunt, Hyacinth, has recently passed away. Mr Adams is her executor. He needs to distribute her estate according to her will. Answer?

In the process of sorting through Aunt Hyacinth's belongings, Mrs Adams discovers a hand written letter, signed by Hyacinth and dated three weeks before her death. The letter states that her wish is that her whole estate goes to an animal charity. Answer?

Mr and Mrs Adams have booked a family holiday to a villa in Tenerife. They saw the advertisement online, and the development looked perfect for their family. They arrived to find that the development is only half finished, is dirty and has no air-conditioning, contrary to the advertisement. Answer?

Bella is now 5 years old. She has additional learning and support needs. Mr and Mrs Adams want her to go to a school which can cater better for her learning needs, but which is out with the local area. The local authority refuses to make provision for Bella to attend the school. Answer?

Mrs Adams is involved in campaign work on behalf of a local children's charity. The charity is concerned about new Government legislation, which provides that all girls of school age must attend mandatory dance classes, and all boys of the same age must attend football training. Bella wants to go to football training. Answer?

Mrs Adams' grandfather has early-stage dementia. At the moment, he can live independently with support in the community. Mrs Adams is concerned about how he will manage to pay his bills in the future, and whether she can sign documents on his behalf. Answer?

Mr Adams' brother, Mr Graham, is a taxi driver. The local authority have revoked his licence, with the only reason being that there are too many taxis in Edinburgh. Mr Graham wants to get his licence back, but the local authority has refused his application. Answer?

Mr and Mrs Adams live in a quiet hamlet. Their neighbour, Mr Henry, takes access through their garden to get to his allotment at the other end of the garden. Mr and Mrs Adams wish to put a high perimeter fence in place to secure the garden for their new puppy, Lupo. Mr Henry claims that he is entitled to a key to the new gate so that he can maintain his access. Answer?

Mr Adams' friend, Mr Gilmour, is a member of local government. During his election campaign, he leaks a false rumour about his opponent, a member of a different political party. The rumour is widely circulated in the media. Answer?

Mrs Adams has set up a small business making bespoke wedding cakes. She has just finished a commission for the future Mr and Mrs Nathan. When they collect the cake, they advise Mrs Adams that they have paid the balance by bank transfer. Mrs Adams has not yet received the payment. Answer?