English Classes
Level: Various
This course looks at fundamental language skills, poetry and literature.
English as a Spoken Langague
Level: Beginner
English is the number one second language in the world. Across the globe around 1 in 5 people are able to communicate in English. The prevalence of the English provides an incentive to learn the language. This course will encompass: Basic Phrases; Countries; Colours; Numbers; etc and how to put these together in a sentence.
Maths
Level: Various
This course looks at skills in fractions, 2-d shapes and exponents.
Science
Level: Beginner
This course covers the basic concepts of Biology, Chemistry and Physics.
Culture
Level: General
A cultural exchange of arts, literature and music from the different countries taking part.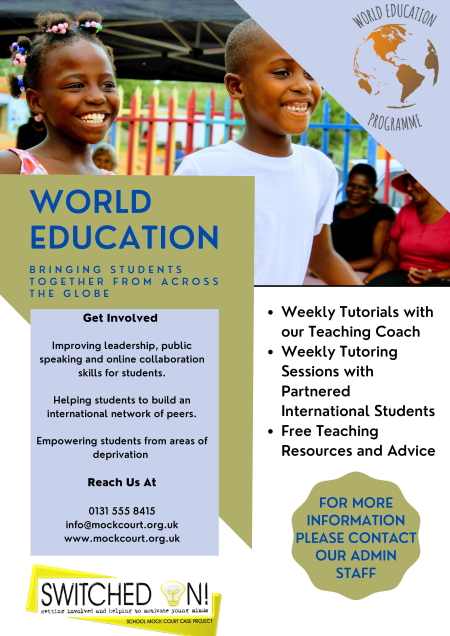 Teaching Staff
For the 2021 / 2022 academic year
Aaliyah Kara
For the 2022 / 2023 academic year
To Be Advised