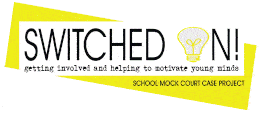 Participants from Inception
Registrations for the 2021/2022 Academic Year now Open

Registrations are now open for all programmes, including the new debating programme, for the next academic year.
WORLD WIDE PARICIPATION
Students (as individuals) and schools can register from around the World to take part in all our programmes. All programmes will be conducted in English. Secondary school students are eligible to enter any of the senior programmes either as part of their school, or as individuals, who are authorised by their school.
To register for a programme, click on the relevant flyer.
SENIOR MOCK COURT
A challenging programme involving some six lectures concerning a personal injury case where teams are required not only to argue the points of law, but provide experts in a variety of disciplines including medicine and forensics. The trial itself will be before real judges and will involve knockout sessions to eventually determine the overall winners. TIMETABLE OR MORE INFO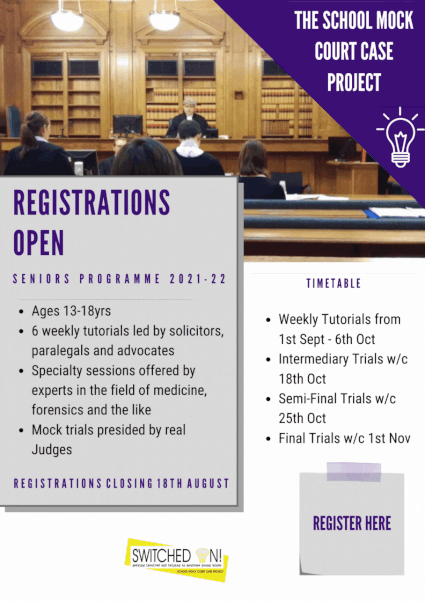 ---
WORLD EDUCATION
Working with students from around the World to inspire others less fortunate. The trial programme will be Scottish students helping those in South Africa in an array of subjects, from English to the arts. Participation in this programme is currently by invitation only

JUNIOR MOCK COURT
An all-class programme encompassing the Curriculum for Excellence, enabling students of all academic abilities to take part, whether that be English, public speaking, maths, artistry, journalism or gown-making. Tutors will visit, either in person or virtually, three times to work with the students, before they appear before a real judge against another school. The Finals, conducted at the Awards Ceremony, will determine the overall winner. TIMETABLE OR MORE INFO
P7 Transition (Scotland Only) For primary schools in a cluster. Tutors will visit the secondary school students who in turn will tutor students in the cluster primary schools. You will compete with other primary schools within your region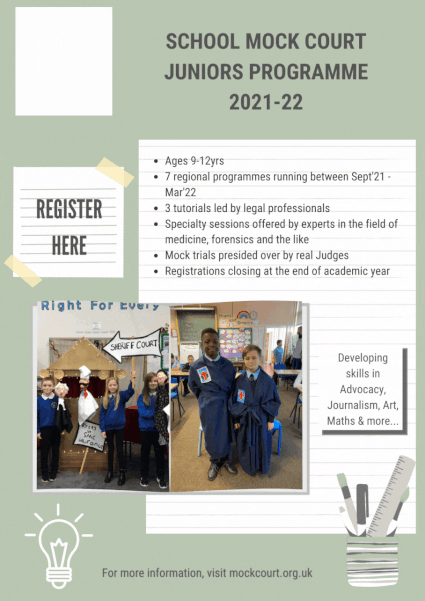 ---
DEBATES
Unlike 'normal debates' these will be preceded by lectures from passionate experts in their respective fields. Students will be awarded additional points when addressing areas of specialty, be it maths, environment, science or medicine and the use of productions.