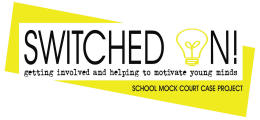 COVID-19 (Coronavirus) 2019/2020 Programme
It is with regret that we have to advise all tutorials and intermediary trials have been cancelled due to the coronavirus.
While the majority of the programmes have completed, students in Inverness, Aberdeen, Hamilton, Livingston and Glasgow 2 will not be able to proceed further. That said, once all the marking has been completed students will still be able to receive their awards for the work done. While it is hoped that event on 1st June will still be able to proceed, if it is not, the awards will be sent directly to the schools.
The charity is still operating and planning is underway for the next academic year. Registrations will be opening a little later than usual and we would ask that you bear with us as we try to put the new programme together.
Schools that need to reach out to students are able to make use of our VC system (including white board and PowerPoint player) without charge. Should you wish to register your school, please contact us, so we can set you up.
Finally, we wish all of you the best in these uncertain times. Stay safe.
Registrations for the 2020/21 academic year will open as soon as we are able to.
Special Visitors 2020:
Judge Dorota Zabłudowska (Poland) 31st May - 1st June 2020.
Presiding over Junior Finals and presentation on Independance of Judiciary
ICC Judge Alphons Orie (Holland) September 2020
Presiding over a special Scottish ICC Case and a presentation on International Criminal Court
During the 2017/18 academic year the
10,000th student
passed through our programme
To date, over 15,000 youngsters will have benefited from the work we do